Published: 2013-05-19,
Last Updated: 2013-05-19 14:06:38 UTC
by Kevin Shortt (Version: 1)
We're looking for any info or packets that target port 51616. After witnessing a spike yesterday on his network and checking that our port data [1] corroborated his event, Andrew has written in asking what we know.
The most useful snapshot of port activity can be seen in this graph image. I ran the graphs as far back as 2006 and nothing more signifcant was illustrated. The image below highlights yesterdays events as well as a more curious spike back in March. These counts do not seem very significant at first look, but they could clearly be telling us something.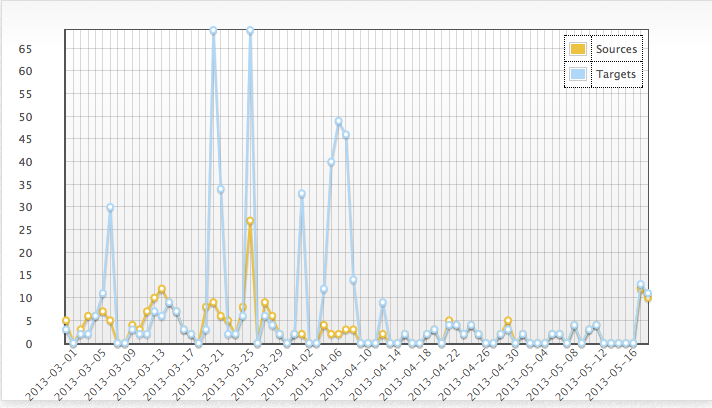 So drop us a comment to share what you know. We're interested to attribute this traffic to something useful.
[1] https://isc.sans.edu/port.html?port=51616
1 comment(s)
If you have more information or corrections regarding our diary, please share.
Announcement!
Our iptables client now supports submitting IPv6 firewall logs.
World Map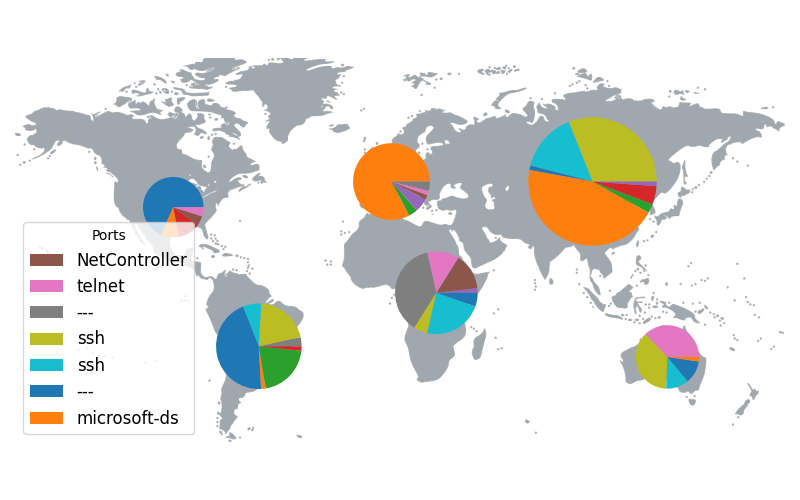 Trends