Published
: 2011-05-04
Last Updated
: 2011-05-04 18:47:22 UTC
by
Richard Porter
(Version: 1)
0 comment(s)
We have received notification that Sysinternals has had some updates. One in particular that is a favorite among handlers is Process Explorer. It now includes:
Process Explorer v14.11 includes the ability to configure network and disk activity icons in the tray.
Check out the Sysinternals web site for more details @
http : // technet.microsoft.com/en-us/sysinternals/default.aspx
As you can see below you now have the option of Enabling Network and Disk Activity in the system tray.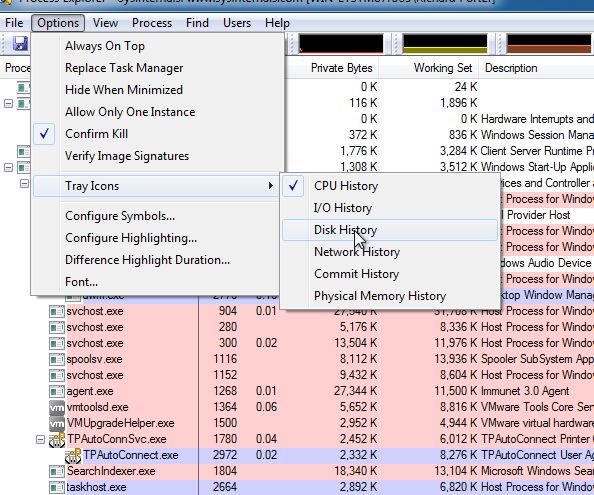 Once Enabled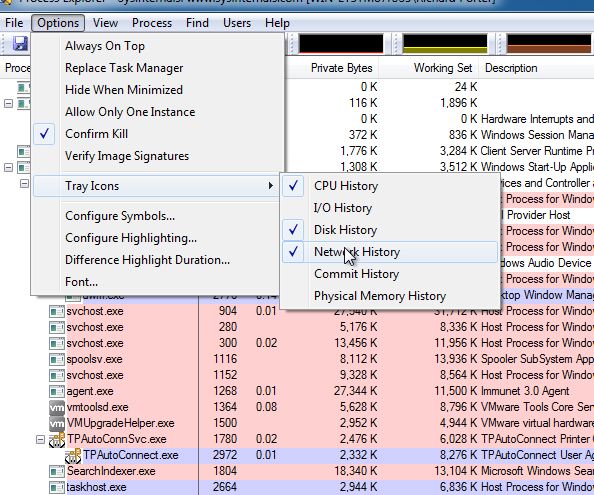 You can set them to be visible in the task bar, first click customize from your task bar options.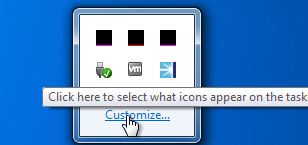 Then select show icons and notifications.

And there you have it, new things to stare at in your system icon tray.

Richard Porter
--- ISC Handler on Duty
0 comment(s)
×
Diary Archives