Published
: 2020-07-27
Last Updated
: 2020-07-27 19:23:54 UTC
by
Johannes Ullrich
(Version: 1)
4 comment(s)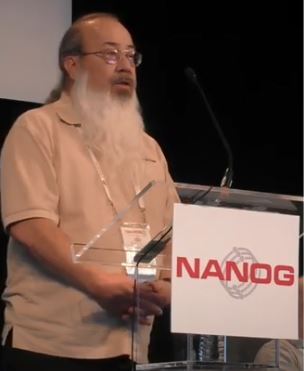 Last week, we learned of the passing of our friend and fellow ISC Handler, Donald Smith. Don may not be a "household name" when it comes to Internet Security, but he was one of those people who steadfastly worked in the background and pushed us all to collaborate and do better. Don was not in it for the glory. Despite Don's many impacts, his unwillingness to take credit never wavered. In some ways: If you never heard of Don, that was the reason why he was effective at what he did. And if you did hear of Don, or worked with him, you are probably saying that I am wrong: Everybody knew Don. If you were involved in a trusted sharing group, or if you were active in network security, you probably ran into Don at one point or another. If you remember Don: You did something right.
Don was part of the Internet Storm Center from day 1. His input shaped what we are doing, and his connections did help us reach out to many parts of this industry. Don could introduce you to people that mattered. People with "enable" access to routers. But he was also one that showed to his employer at the time that it makes financial sense to worry about security as an ISP. And that it is time and money well spend to invest in security and help customers clean up and secure their systems.
He will be missed. The Internet is a better place, thanks to him. May the hop limit of the ideas he injected into this and other networks never expire.
donald.smith# shutdown -h
4 comment(s)
×
Diary Archives