Note: This page covers how to manually export your log from your Norton Firewall. This method shouldn't be needed anymore. Choose the "Norton Personal Firewall" (logexprt.exe)" converter. CVTWIN will use logexprt.exe to automatically do the exporting that is described on this page. You should only continue on with the manual instructions on this page if for some reason the logexprt.exe method doesn't work for you.
---
Right click on the Norton 2003 icon

in your System Tray. Select Norton Personal Firewall. You should see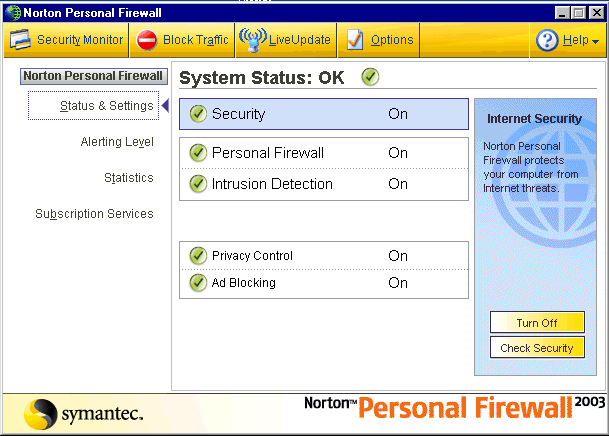 Click on Options. Then Check Options, and Log Viewer. Now you can go directly to the log viewer from the task bar. Click on OK.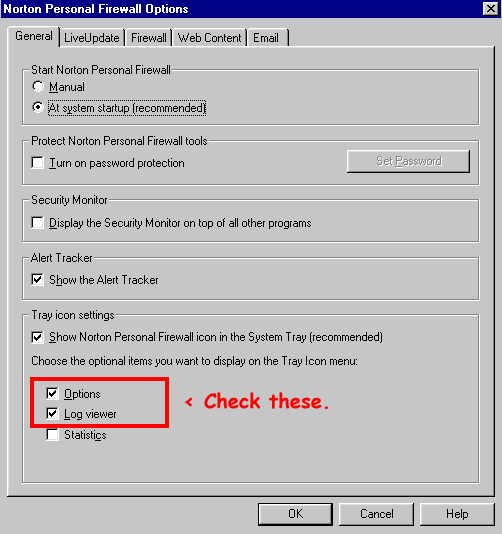 Note: Use "Firewall" and not "Alert." Select the "Firewall" folder and save "Firewall.txt" I'll update the screen shots someday
Now click on Alerting Level and set it to "High" so that alerts will collect in the "Alerts" Firewall folder.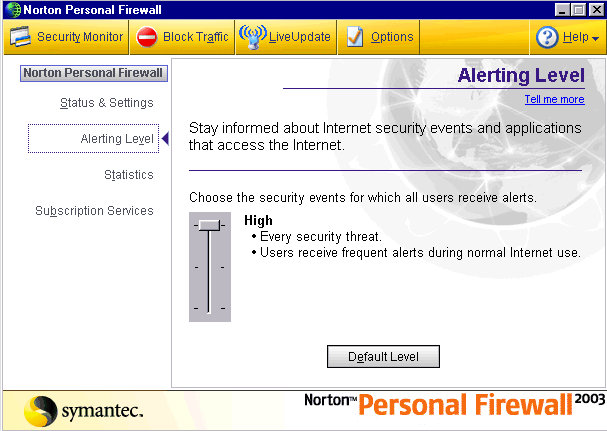 You can close the Norton control center. When you want to save an Alerts Firewall log to disk so that you can convert it with CVTWIN, right click on the Norton icon

in your system tray.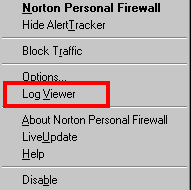 and select Log Viewer. Select the Alerts Firewall folder and then select Log/Export Catagory As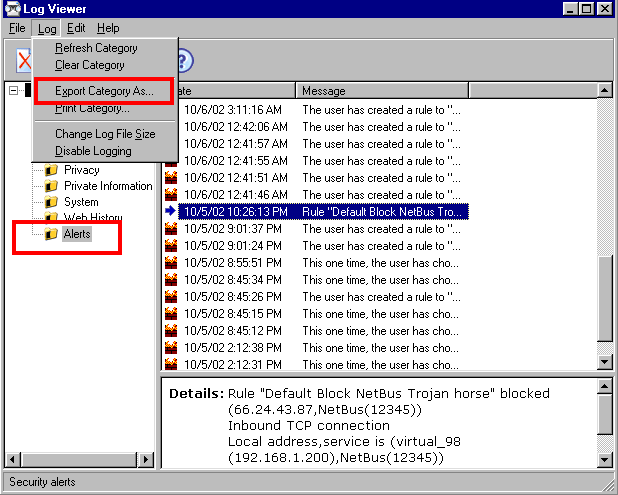 This will export the "Alerts" "Firewall" section of your firewall log to a format that CVTWIN can process.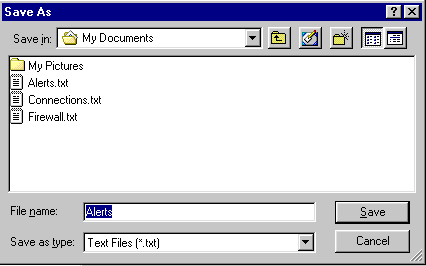 Note what folder that it is being exported to so that you can tell CVTWIN how to find it.
Now you can run CVTWIN to convert the Alerts.txt Firewall.txt file you just created. See the CVTWIN docs for instructions on configuring CVTWIN. Make sure to select Norton Personal Firewall (Manual Export) as your firewall.